Lindsay Deevy
Travel Consultant
I joined the travel industry in 2018 after an unforgettable 9-month journey backpacking through South America. That experience ignited a deep desire to share the magic of exploration with others. It has been a dream come true to channel my passion for travel into assisting my clients in their own adventures. Since then, I have curated journeys all over the globe for clients. My primary focus remains on luxury travel, adventure experiences, honeymoon and romantic getaways, as well as extravagant retreats for groups and families. My personal favorite destination is Africa, which will always hold a special place in my heart. When I'm not traveling or crafting exciting journeys for my clients, I am raising two little ones in the city who are bound to be future globetrotters.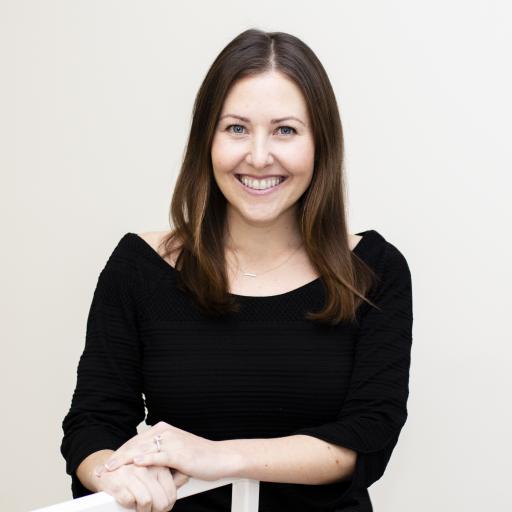 Fantastic European Vacation

Lindsay made every step of this incredibly complex vacation (three generations, living in 3 different locations, traveling to 4 countries) so easy. She thought of things we would never have known about, down to the smallest details. The trip was seamless and extraordinary.
Sharon - Novi, Michigan | Traveled to Europe
Our absolute dream honeymoon!!

Lindsay planned our South African honeymoon and it was such an enjoyable experience working with her. She is extremely knowledgeable, responsive and diligent in her work. We went into our trip with very little idea around what we wanted to do and what areas we wanted to visit. Lindsay was able to help us plan our dream trip by providing us with tons of options based on our interests. We could not have asked for a better itinerary! Every detail was thought of and we were treated like royalty at our hotels due to her connections. Our transportation was flawless and the entire trip was executed exactly as Lindsay had laid it out. Lindsay was also great at keeping us up to date on covid protocols and what would be needed on our end to travel. This was super helpful and made our trip so much more relaxing. We feel so grateful for her expertise and cannot wait to work with her again on our next trip! We cannot recommend her services enough!
Shayla - Chicago, IL | Traveled to South Africa ~ Africa
Amazing Travel Advice with Personal a Touch!

I wish I could give 10 stars for Lindsay! I have never worked with another travel agent that put the level of care and attention to detail into our travel as Lindsey has. She had personal touches spread through the experience to make it memorable and unique. Everything she recommended was exactly what we were looking for and we are confident we would not have found it on our own. We without hesitation recommend Lindsay.
Ryan - Atlanta, GA | Traveled to Switzerland ~ Europe
The safaris were 10/10 top notch amazing!

Overall, this was the MOST amazing trip we've ever been on and it wouldn't have been possible without you and the rest of the team! We are so grateful for everything you guys did to make this trip above and beyond. We will 100% be using you for every single big vacation we go on now because I can no longer imagine traveling without your help! We will never be able to thank you enough, this was so much better than we could have dreamed. Everything was 10000/10.
Ashton - Chicago, IL | Traveled to South Africa ~ Africa