Mexico is a land of vibrant culture, incredible food, and stunning landscapes. If you're planning a trip to this diverse country, make sure to include three must-visit destinations: Mexico City, Oaxaca, and San Miguel de Allende. Each of these cities offers a unique experience filled with history, art, and a vibrant atmosphere. Here's a breakdown of what you must see and do in each city:
---
Image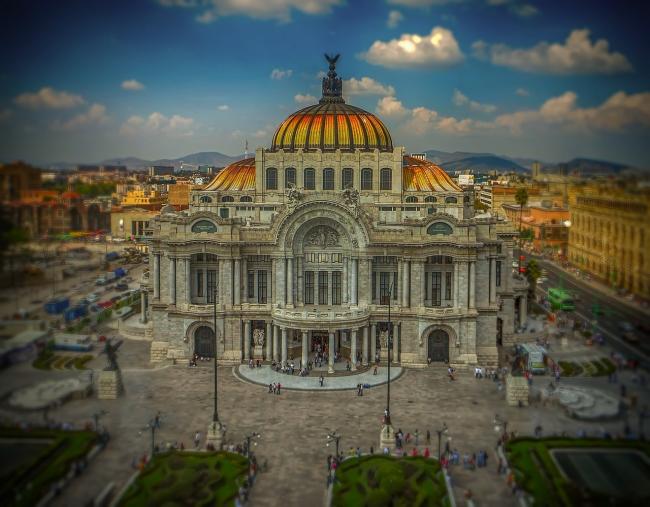 Mexico City: A Fusion of History and Modernity
Start your Mexican adventure in the bustling capital city, Mexico City. This vibrant metropolis is a melting pot of ancient history, colonial architecture, and contemporary urban life. Here are a few must-see attractions:
Zocalo – Begin your exploration at the heart of Mexico City. Zocalo, the main square, is the largest in Latin America and surrounded by historical landmarks like the Metropolitan Cathedral and the National Palace.
Teotihuacan – Just a short drive from the city center, Teotihuacan is home to the famous Pyramids of the Sun and Moon. Explore this ancient Mesoamerican site and climb the pyramids for a breathtaking view.
Museums and Galleries – Mexico City boasts an impressive array of museums, including the National Museum of Anthropology, Frida Kahlo Museum, and the Palace of Fine Arts. Explore the rich cultural heritage of Mexico through its art and artifacts.
Street Food and Markets – Immerse yourself in the flavors of Mexico by trying the delicious street food. Make sure to visit the bustling Mercado de La Merced and Mercado Roma for a culinary experience like no other.
---
Image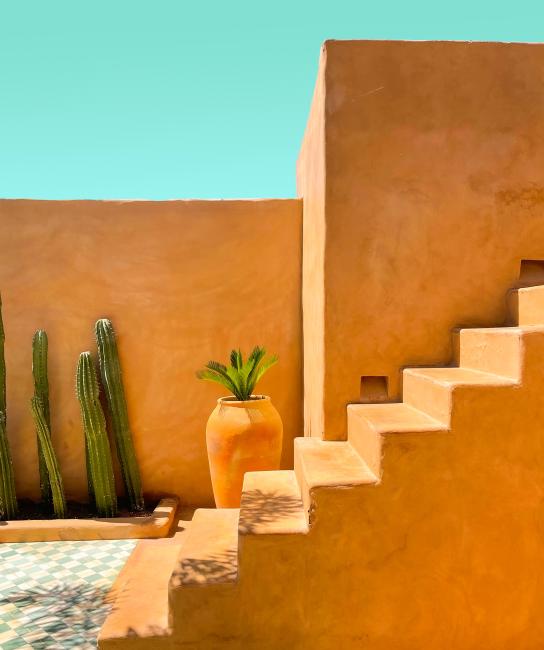 Oaxaca: A Tapestry of Indigenous Culture
Next on your itinerary is Oaxaca, a city known for its vibrant indigenous traditions, colorful markets, and delicious cuisine. Here are some highlights of this cultural gem:
Monte Albán – Explore this ancient Zapotec site, just a few miles outside of Oaxaca. Marvel at the archaeological ruins, pyramids, and impressive panoramic views of the surrounding valleys.
Oaxacan Cuisine – Oaxaca is a food lover's paradise. Taste the rich mole sauces, savor the famous Oaxacan cheese, and try the traditional street food at the bustling Benito Juarez Market.
Mezcal Tastings – Don't miss the chance to taste Oaxaca's famous spirit, mezcal. Visit a local mezcaleria and learn about the production process while sampling the different varieties of this traditional drink.
Guelaguetza Festival – If you're lucky enough to visit in July, experience the Guelaguetza Festival, a celebration of Oaxacan indigenous cultures. Enjoy traditional dances, music, and colorful parades.
---
Image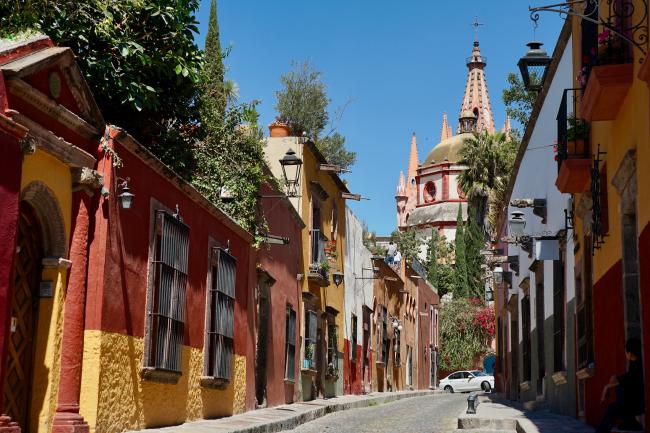 San Miguel de Allende: Colonial Charm and Artistic Delights
End your trip in the picturesque town of San Miguel de Allende, famous for its colonial architecture, cobblestone streets, and thriving art scene. Here's what you should do while visiting:
Parroquia de San Miguel Arcángel – Marvel at the neo-gothic architecture of this iconic church in the town's main square, El Jardín.
Art Galleries – San Miguel de Allende is home to numerous art galleries showcasing the work of local and international artists. Explore the Instituto Allende and Fabrica La Aurora for a true artistic immersion.
Hot Springs – Relax and rejuvenate at La Gruta or Escondido Hot Springs, located just outside the town. Soak in the healing mineral waters surrounded by stunning natural beauty.
El Charco del Ingenio – Discover the beauty of San Miguel's natural surroundings at this botanical garden and nature reserve. Enjoy hiking the trails and marvel at the diverse flora and fauna.
Visiting Mexico City, Oaxaca, and San Miguel de Allende is an unforgettable journey through Mexico's rich cultural heritage. From exploring ancient ruins to indulging in delicious cuisine and witnessing vibrant festivals, these cities have something for every traveler. Immerse yourself in the warmth and hospitality of the Mexican people as you explore these cultural gems.