Dark, sexy flamenco clubs, intimate little tapas bars, undiscovered beaches and stunning wine regions - whatever your passion, the Iberian Peninsula has the perfect destination to satisfy your romantic inclinations. But where to go, Spain or Portugal? You can't go wrong with either, but if you must choose, let us help make your decision a little easier. Keep reading as we match up our favorite spots in the ultimate romantic showdown: Spain versus Portugal.
Image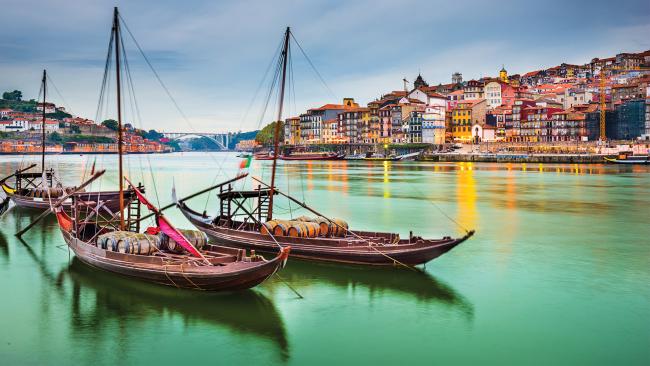 ADVENTUROUS FOODIES: LISBON VS BARCELONA

Lisbon: Bursting with youthful energy, Lisbon is in the midst of an exhilarating revival. Drawing visitors from around the world, the city's chic rooftop bars, trendy cafes and award-winning restaurants make this the perfect destination for food lovers. Smaller and more laid-back than Barcelona, Lisbon is an excellent option for couples looking for world-class culinary experiences without the hustle and bustle of a big city.
Barcelona: Barcelona may be home to La Sagrada Familia, but make no mistake, food is the city's main attraction. Renowned for its beautiful food markets, tiny tapas bars and giant platters of paella, Barcelona is a foodie paradise. Here, lunches run long and dinners late as friends and families gather around large wooden tables to indulge in the city's acclaimed cuisine.
ISLAND ENTHUSIASTS: MADEIRA VS. MALLORCA
Image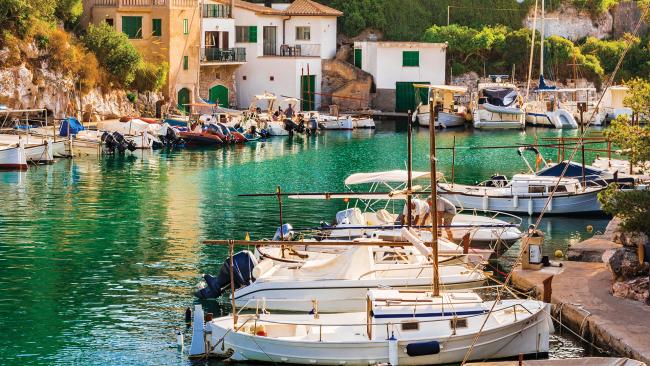 Madeira: Known as the Island of Eternal Spring, Madeira has long attracted travelers seeking to warm themselves under the island's year-round subtropical sun. Lush and mountainous with spectacular ocean views, this Portuguese archipelago off the coast of Africa is nothing if not remote. For couples looking for a quiet getaway, it would be hard to find a more idyllic location. The Belmond Reid's Palace, the island's grand dame hotel long known for its elegant interiors and impeccable service, offers an array of romantic excursions, including classic car tours, hikes with expert naturalists and sunset sails aboard a private yacht.
Mallorca: Beloved for its pristine beaches, warm sea breezes and crystal-clear water, the fairytale island of Mallorca has been a popular vacation destination for generations of wealthy Europeans. More developed than Madeira, this buzzing Spanish island offers an abundance of golf courses, designer shops, bars and restaurants. About an hour's flight from Barcelona, the island boasts several excellent hotels, including the luxurious Park Hyatt Mallorca and the Belmond La Residencia. Both feature dreamy, Mediterranean-inspired architecture and ample resort amenities, perfect for couples looking for a stress-free getaway.
WINE AFFICIONADOS: DOURO VALLEY VS. LA RIOJA
Image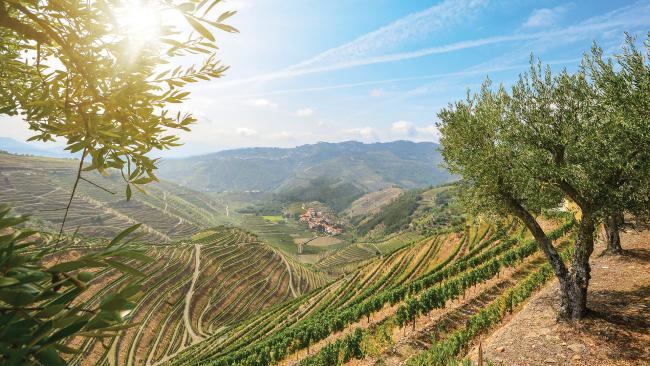 Douro Valley: An enchanting region of steeply terraced vineyards, the Douro Valley in northern Portugal is well known for its tawny Ports and exceptional table wines. Less commercialized than some other wine regions, tours and tastings tend to be relaxed and are often led by the vintners themselves. Once considered a hidden gem, the valley only began to gain international attention in the last decade, thanks in part to the opening of the excellent Six Senses Douro Valley. Housed in a beautifully renovated manor house, the hotel is home to one of the country's best spas and prides itself on its excellent cuisine that emphasizes organic produce and local wines. For a quiet getaway, a few nights here would be hard to beat.
La Rioja: The Spanish region of La Rioja might not be as well known as Bordeaux and Tuscany, but it certainly deserves to be. About an hour south of Bilbao, this sleepy province of rolling hills, olive groves and vineyards is one of Spain's most important wine-producing regions. It's also particularly well suited for road trips. If driving through the picturesque Spanish countryside exploring quaint villages and visiting world-class wineries sounds romantic, this is your place. Many of the most popular wineries are in and around the charming town of Haro, but family-owned vineyards can be found scattered throughout the region that also boasts several UNESCO World Heritage Sites, including the twin monasteries of San Millan de Yuso and Suso.
CULTURE LOVERS: PORTO VS. MADRID

Porto: A fascinating town with an illustrious history, Porto has become a mecca for travelers who come to explore the city's UNESCO-protected historic center as well as its growing collection of contemporary architecture. From its Rem Koolhaas-designed music hall and beaux-arts train station to its famous Port houses and twin-towered cathedral with magnificent views, Porto is the perfect place to spend a few days appreciating one of the oldest cities in Europe. Architecture lovers will relish a stay at the InterContinental Porto-Palacio das Cardosas, a historic palace in the heart of the city that exudes Old-World charm.
Madrid: Spend a few days in this lively metropolis, and you'll quickly get into the swing of Spanish life. Vibrant yet laid-back, Madrid's residents embody Spain's viva la vida attitude with an infectious warmth and a passion for good food, art and music. A cultural powerhouse, few other cities can compete with Madrid's world-class museums, contemporary art galleries and electrifying live music scene. From the masterpieces in the Prado to exhilarating flamenco bars and cool jazz clubs, Madrid is guaranteed to enthrall. A short walk to all the top sights, the InterContinental Madrid is the perfect place to base yourselves, and the hotel's restaurant, El Jardin, is generally considered one of the city's best.
Reprinted with permission by Travel Leaders SELECT