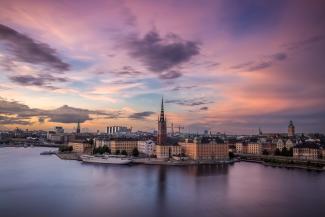 August 1-8, 2020
What makes this trip special:
Enjoy an additional amenity when booking through Houlahan Travel.
Sail on the luxurious Seabourn Ovation, built in 2018 and holding only 600 passengers.
Cruise the Baltic Sea from Stockholm to Copenhagen with 3 full days in St. Petersburg, Russia
Visit the magnificent Church of the Savior on Blood
Also includes stops in Helsinki, Finland and Tallin, Estonia
Enjoy fabulous entertainment and dining on board, including The Grill by Chef Thomas Keller
Pre and post trip options available in Stockholm and Copenhagen.
Several optional excursions offered in every port, including a private option led by Beth in each port
Seabourn is currently running a Signature Savings event through end of Feb.
Contact Beth Miles at miles@houlahantravel.com for more information.