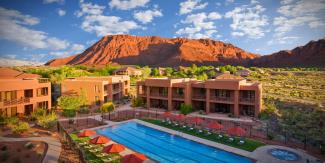 October 8 - 12
6th annual trip to St George Utah and the Red Mountain spa.
What makes this trip special:
Nightly rates start at $295 per person including taxes and the following...
3 meals per day.
Daily guided morning hikes.
Fitness classes.
Healthy life classes and events.
Cooking demonstrations.
Complimentary wifi.
Use of all pools, bicycles, walking trails and exercise facilities.
Contact Mary Meyer at meyer@houlahantravel.com for more information.